About a year ago one of my best friends, Natasha, told me to go to this local massage place to get a massage from this adorable butch woman, Amber. Natasha said, "Amber is so perfect for you. She's spot-on your type (i.e. older, butch, and brunette) and the two of you would be so compatible personality-wise."
I never actually went and got that massage.
About 8 months later, this OTHER friend of mine, we'll call her Frankie, called me:
Frankie: Giiiiiirl, I just got the best massage from the cutest butch woman. She's EXACTLY your type and the two of you would be perfection.
Me: Ooooh really? What's she like?
Frankie: She's super nice, about 10 years older than you, and brunette.
Me: Wait, does she work at [the place Natasha told me about]?
Me: Waaaait, what's her name?
You guessed it, pals. Her name was—drumroll please—AMBER!
I called my first friend, Natasha, to report the news that Frankie got a massage from Amber and had the same feedback about me needing to date her immediately.
After some deep Facebook diving, the three of us discovered that we were actually talking about TWO butch, brunette, 30-somethings, named Amber, who worked at the SAME massage place, whom I am destined to marry. Wild, right?
Fast forward another few months to my birthday. Natasha and her lovely boyfriend bought me a 1-hour massage at the massage place where the Amber heartthrobs work. Natasha presented me with the gift and suggested with a devious smile, "We thought you could schedule a massage with Amber and see who you get."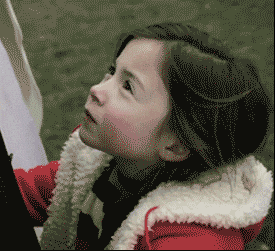 I loved the idea. When I called to schedule the massage, I asked, "Can I schedule that with Amber?" Instead of asking which Amber, the woman on the phone simply responded, "Of course. Amber has a Tuesday evening open. Does that work for you?"
I have no idea which butch beauty will be giving me a massage tomorrow evening, but I'm very excited regardless. Wish me luck, lezzies!
***Update***
At the request of one of my lovely readers, I wanted to give y'all an update about this massage. Which Amber did I meet?! It waaaaaaas... Natasha's! She was single at the time of the massage and we actually matched on one of the dating apps about a month later, but then she disabled her account. I saw her recently at a queer dance party with her partner/girlfriend/wife/special human and they both looked incredibly happy and absolutely adorable together. So, let's all send some warm wishes to those lovebirds. :)